A Dedication of Inspiration to our CEO Joe Panebianco
Nov 8, 2016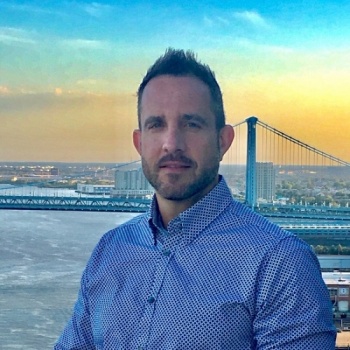 We wanted to share the news that Joe Panebianco, our fearless CEO, ran the New York City Marathon on Sunday! 
As you know if you have ever done this, any kind of marathon run by any person is a challenge to the mind and body. Our Management Team would be remiss if we didn't stop to congratulate Joe and dedicate some words to how inspiring an accomplishment this is. All of us know that Joe takes personal time to recognize each of us when we accomplish anything great, whether that is in the office, in a meeting or on weekly reports. He is a beacon of leadership, dedication and example. 
I think it's great timing, actually. Our very motivating Sales Summit is a recent memory. We're heading into a presidential election, and looking to Joe to lead us through some volatile economic times. It seems like a prime opportunity to stop and offer our Chief Officer warm and heartfelt congratulations on behalf of the entire sales force for being the kind of leader that he is!  
I have no doubt that somewhere on that course yesterday, Joe's spirit had to take the reins over his body, no matter how well-conditioned and well-trained he is. It is exactly what he has preached to all of us: "Don't stop when it gets hard; STOP WHEN YOU ARE DONE!"  
So please join me in congratulating Joe for embodying strength in spirit. You continue to inspire all of us!  
Finally, Joe ran this race to raise awareness and money for Casey and Graham Brinkert's sister Courtney, who has been battling breast cancer. Her GoFundMe link is here, if you feel moved to donate in any way!  https://www.gofundme.com/3psvskq4
Have a great day and let's take this inspiration and pour it into our work and lives!